So, you've decided to start your own online gambling company. Now you're likely considering which jurisdiction to get licensed in. Corporate service providers will often extoll the virtues of multiple jurisdictions, leaving you confused and no nearer to making a decision. At Fast Offshore, we recognize that not all jurisdictions suit all customers. But if we had to choose one suited to most of our clients, it would be Kahnawake.
The Kahnawake license benefits suit most entities and individuals, and the application process is simple and cost-efficient. But what else do you need to know?
Picking the right jurisdiction for your gambling license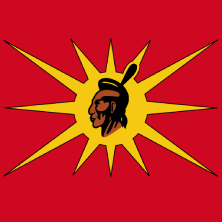 When shopping around for a jurisdiction to license your gambling platform in, it can be easy to opt for the cheapest available, or the most popular one. But this isn't always the best move. Fast Offshore advises to take the decisions slowly and consider all the options to ensure they match your company's needs.
Examine the benefits, licensing, tax, and corporate matters, and how likely regulations are to change in the future. As an entrepreneur, you need stability in a well-respected and prestigious jurisdiction at a price point that is accessible. The Kahnawake license benefits tick these boxes and more.
---
What are the Kahnawake license benefits?
With various jurisdictions all vying for your business, it can be challenging to narrow down which one is the best for you. Thankfully, the Kahnawake license benefits are plentiful and broad, including reputation, tax, and licensing flexibility. Here are just some of the benefits you can avail yourself of when you opt for a Kahnawake gambling license.
Reputation and ease of doing business
One of the main Kahnawake license benefits is that it's been in existence for over two decades. During this time, the licensing authority has built a solid reputation based on honesty, transparency, and stability. Acquiring a license in Kahnawake is a safe and secure option for startups and established operators.
A license from the Kahnawake licensing authority brings with it an excellent reputation. License holders will find it easier to enter into agreements and partnerships with third parties and deal with accounts and payment providers.
The Kahnawake authorities have a welcoming attitude towards new business and offer flexibility to operators. They also provide a comprehensive corporate structure that facilitates doing business with ease.
The license
When you get a Kahnawake license, you get the main license, not a sublicense like in Curacao. This stands you in good stead for future directions your business might take you in.
The license is considered a North American license and therefore, carries an element of prestige compared to one from the Caribbean.
If you're an operator with multiple brands or skins, there are no additional costs for having multiple URLs. This saves a lot of time, money, and is a valuable Kahnawake license benefit.
After applying, the license can be ready in 8 to 10 weeks. This is significantly less than in some other jurisdictions.
The requirements are not overly complex and are accessible to startups and entrepreneurs.
In a situation whereby the application is refused, the authorities will refund the applicant $10,000.
Compliance
Over the years, there has been little change to regulations in Kahnawake. When the laws were written, regulators had already embraced responsible gambling and were both practice and forward-thinking. This means there is little regulatory uncertainty for operators in Kahnawake, unlike in some other jurisdictions.
If you comply and remain compliant with the Kahnawake license standards, you shouldn't have any issues. Be aware you must disclose all information honestly as they will do proper research. You must also keep company records up to date and stick to your responsible gambling obligations. The regulators have a robust and comprehensive self-exclusion program that they'll be happy to share with you.
Generally, the only restricted audiences you will have are the US and FATF blacklisted countries.
Fiscal and corporate matters
Other key Kahnawake license benefits include the fact that an online gambling company in the territory enjoys 0% gaming tax on all gross gaming revenues. This is much lower than many competing jurisdictions, but it's still in line with international laws and best practices.
Setting up a company in Kahnawake is straightforward and can be taken care of by Fast Offshore.
Due to its reputation as a respectable license operator, you shouldn't have any issues opening accounts for your company and dealing with payment providers.
---
What are the requirements?
When you prepare your application, you will have to compile several documents. They include, but are not limited to:
Evidence of a clean criminal record for all owners
Certified copies of passports
Birth certificates
Original bank references
Personal financial statements for all owners, directors, and shareholders
Original or certified copies of utility bills
Details on all games offered and software used
Information on the RNG and third-party certification of fairness
Evidence of server hosting in Kahnawake
At least one person within your company will have to apply for a Key Person Permit. They carry out both managerial and operational tasks for the licensed entity.
All documents must be in English (or translated to English by a certified translator), no older than 90 days, and certified/apostilled. You should also be aware that the authorities may request additional information during the application process.
You might think this sounds like a lot of work, but compared to other jurisdictions, it's not. Furthermore, the Kahnawake license benefits far outweigh the paperwork it takes to get it.
---
Fast Offshore
If you think the Kahnawake license benefits sound promising and you want to find out more, Fast Offshore is here to help. From ensuring you pick the right jurisdiction, to navigating smoothly through the process. We also offer ongoing maintenance services to keep your license in good stead. Let us take the labour out of the paperwork so you can focus on building a successful business.

---
Follow us on Social Media!